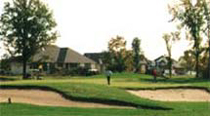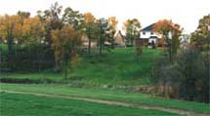 Most Glenview Estate properties back onto the fairways of the 18 hole par 70 6,272 yd Heritage Heights Golf Course.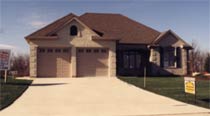 2002 Dream Home for the Lambton Hospitals Group in Phase II.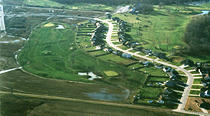 Phase 1.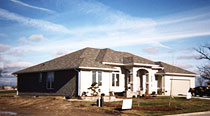 2005 Dream Home for Bluewater Health Foundation in Phase III.

In 1976, Glenview Estates purchased land to develop over 200 lots in the scenic town of Petrolia, Ontario. These lots would also allow for the expansion of the 9-hole golf course to 18 holes.
Phase I In 1989, Phase I began with 49 serviced lots and within four years the lots were sold and developed. At the same time, the existing golf course was lengthened and improved.
Phase II From 1999 to 2002, 58 lots were serviced. Most of these lots back onto golf fairways with frontages up to 85 feet. During this period, the 9 hole golf course was extended to 18 holes. Most of these lots were sold by 2003.
Phase III The first 24 lots were serviced in 2003 and the remaining 18 lots in 2004. All of these lots have been sold.
Phase IV 2013-planning is underway and exceptional estate lots coming soon!
Phase V Future plans for 25 lots and the creation of the Glenview Conservation Area (GCA) where the plans are being made with the St. Clair Region Conservation Authority to restore the foresty and species in this 80 acre area.

Golf is an interesting story in Petrolia. In 1892 Jake Englehart, the Vice President of Imperial Oil in Petrolia, went to Scotland on his honeymoon and discovered golf. When he returned he built a 6-hole golf course. In 1911 he willed his large brick mansion and the golf course to the Town. The home called "Glenview" later became the Town Hospital.